DIGITAL PRINTS, PHOTOS, INSTALLATIONS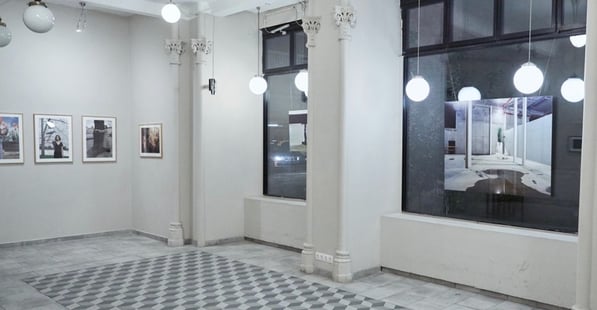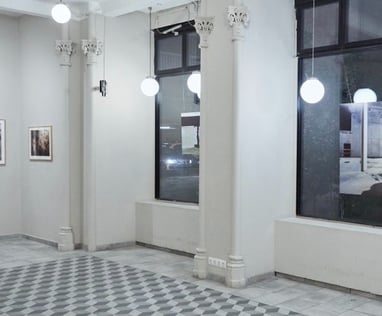 Cím/Address: 1 Piarista köz, Budapest, H-1052 (bejárat/entrance: Szabadsajtó út), Három Holló Duna Orfeum, (bejárattól balra, a lépcsőtől jobbra lent / to the left from the entrance, on the right from the stairs)
Nyitvatartás/Opening hours: szerdától szombatig / between Wednesday and Saturday
szerda, péntek, szombat: 12 és 17 óra között / Wednesday, Friday, Saturday: between 12 and 5 pm
csütörtök / Thursday: 18 és 21 óra között, / between 6 and 9 pm
Aktuális kiállításunk a hivatalos nyitvatartási időn kívül minden nap déltől éjfélig szabadon megtekinthető. / Our current show is on view for all every day from noon to midnight.
A galériatérben rendezett Három Holló események alatt a kiállítás nem látogatható, elnézést kérünk az esetleges kellemetlenségért. / The exhibition is not available for a visit during Három Holló events that are organised in the gallery space.
Email: info@mymuseumartgallery.com
Phone: 0036205676045
MyMuseum Gallery is a contemporary art gallery specialising in digital art and representing young artists from the fields of photography, art prints, installations. The gallery aims to provide digital artists with a platform for experimentation and working in a community. MyMuseum Gallery organises six museum-quality shows with accompanying events annualy, and regulary participates in art fairs and art events. Before the current location in Három Holló the exhibition space was in Dohány street, where MyMuseum had been based before it was separated into two independent units, MyMuseum Gallery and MyMuseum Online.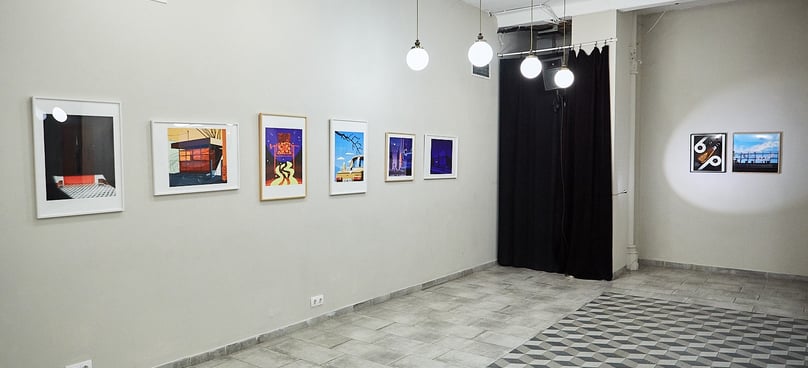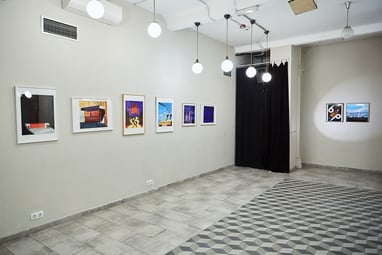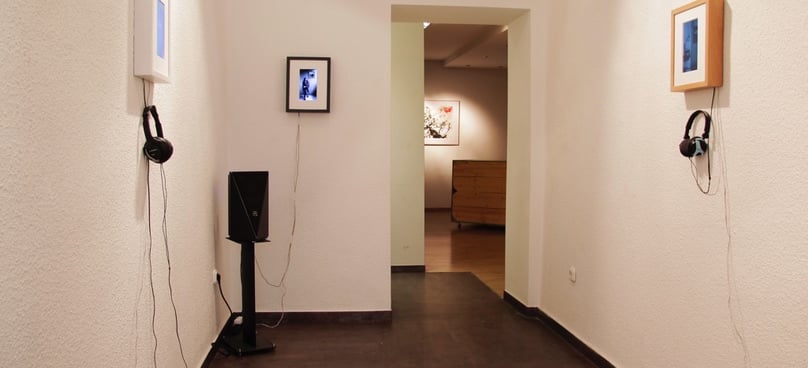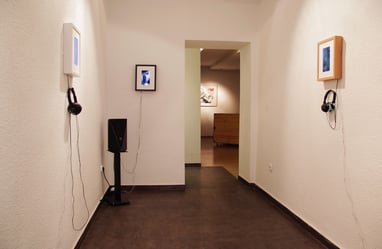 MyMuseum Gallery exhibition space in Három Holló, 2022
MyMuseum exhibition space in Dohány street, 2017